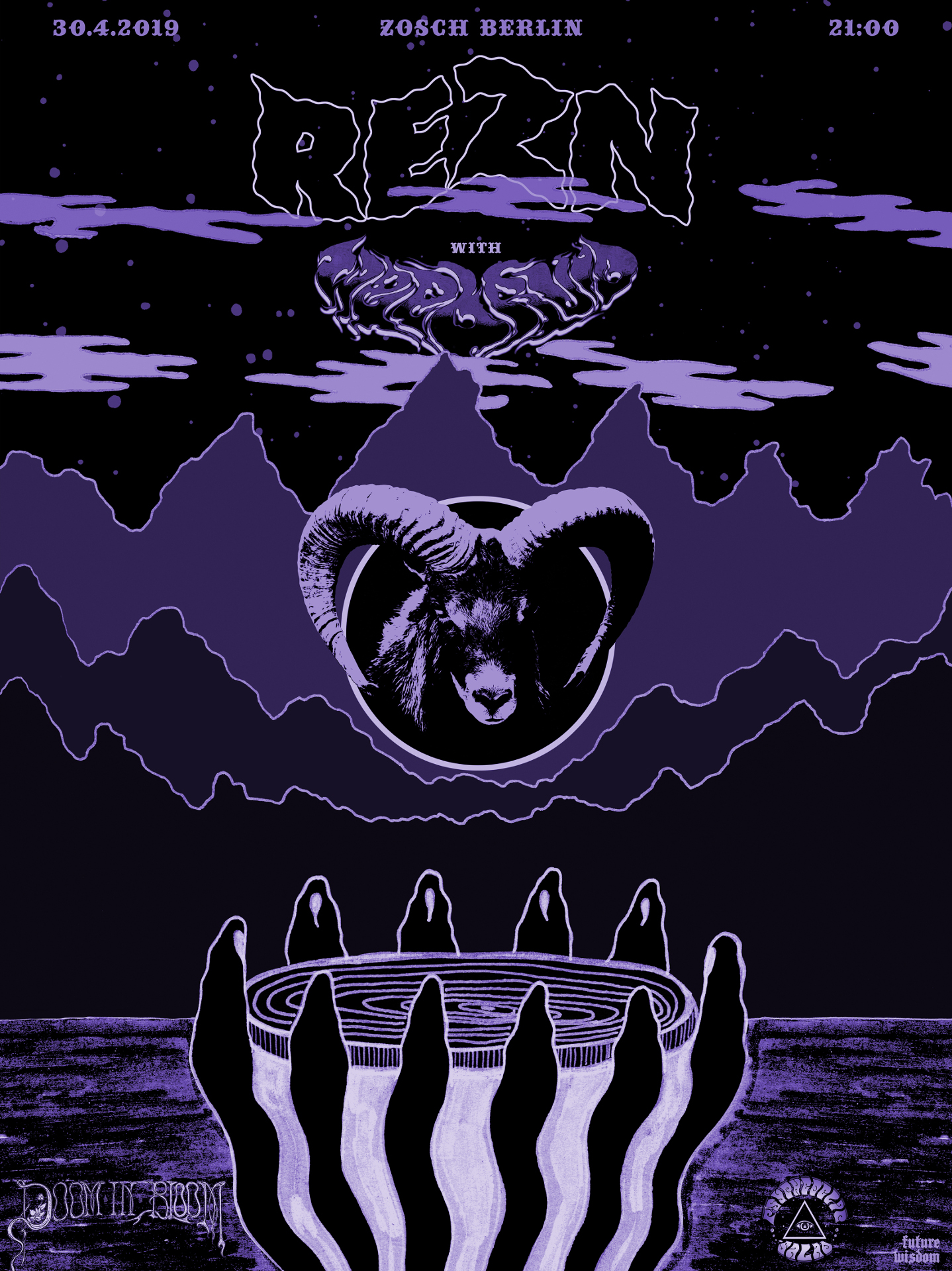 Exclusive Psych Stoner / Doom Show from REZN (Chicago, US) in Berlin on Walpurgisnacht.
Come together for the devils doom dance on the Saint Walpurgis Night in the solemn catacombs of Zosch in Mitte (Tucholskystraße 30, 10117 Berlin).
REZN
"A journey through deep dark heavy psychedelic oceans in a neoprene dry suit made of Heavy-Psych Fuzz from outer space. A whole hypnotic & psychotropic trance heading to mysterious abyss where an unparalleled beauty hides among epic moments of madness.
Narcotic and velvet tracks to fulfill your placid inner journey, with moments in which Floydian harmonies are subtlety shown. A continuous Karma based on effects and distortions that fades to re-spawn in slow and heavy doom moments." – #22 for »Calm Black Water« at Doom Charts October 2018. (doomcharts.com/2018/11/04/doom-charts-october-2018)
Special guest:
Weedruid
Slow fuzzed out stoner doom grooves, sonically pleasing to blend together into one giant mega riff. Into the Acid Swamp!
—————————
Tuesday, 30.04.2019 (Next day is holiday!)
ZOSCH
Tucholskystrasse 30
10117 Berlin
Doors 20.00 h
Show 21.00 h (sharp!)
Doomkosten: Tix at the door (veträglich).
Respect and support D.I.Y. shows, thanks!
Presented with respect and love by
DOOM IN BLOOM