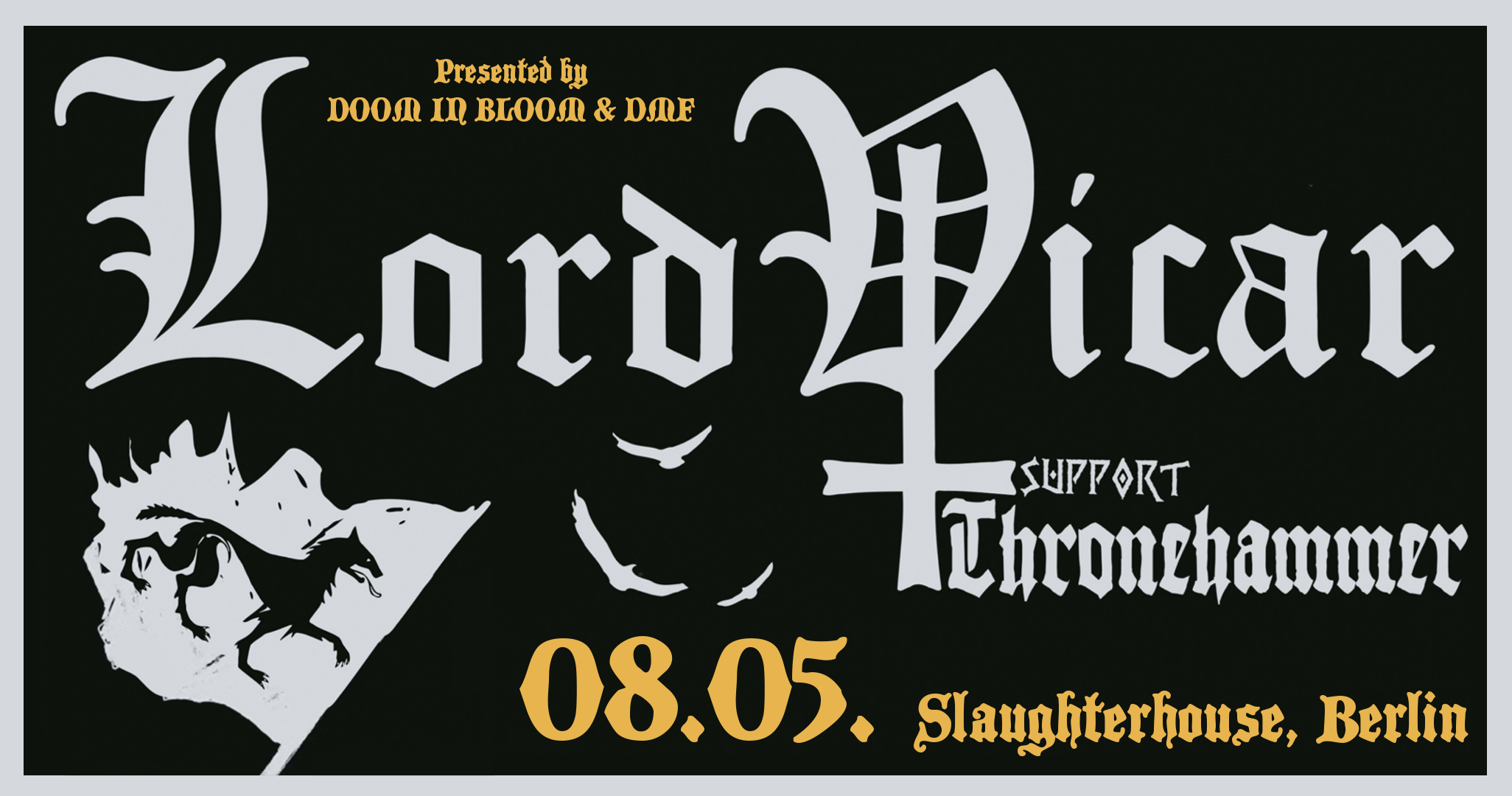 The appearance of the legend Lord Vicar is highly expected to our joyousness, since his last strike dated back in 2012, when he brough the wrath and strength of true Finnish Doom Metal to the city of Berlin.
DOOM IN BLOOM and Doom Metal Front Zine are SO STOKED to present you this killer doom package: LOUD, SLOW and HEAVY. DOOM IS UPON US!
Traditional Finnish Doom – Turku (FIN)
Special guest:
Sludgiest Epic Doom – Dunham (UK) / Fürth
—————————
Weednesday, 08.05.2019
Slaughterhouse, Berlin
Presale via DIB store: bit.ly/lordvicar_berlin_ticket
Respect and support D.I.Y. shows, thanks!
Presented with respect and love by
DOOM IN BLOOM + Doom Metal Front Zine
and