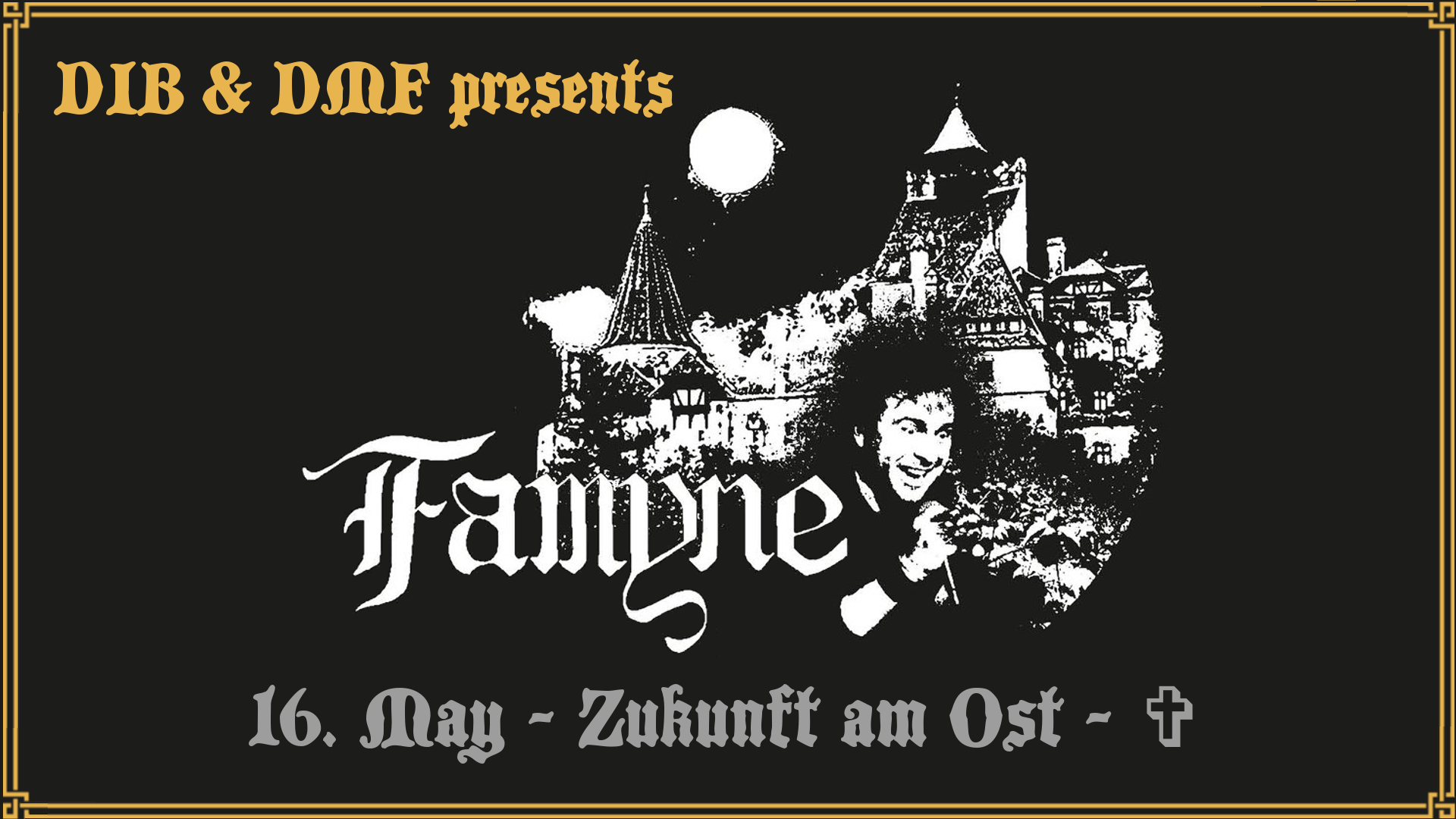 Englands Classic Doom shooting stars the first time in Berlin and the only show in Germoney. Be hypnotized by there mesmerizing riffing and their amazing singer Tom, bringing you the true doom vibes in your Zukunft with an energetic live performance.
Famyne
Classic Tradition Doom – Canterbury, England
Special guest: Black Sadhu
A magical triangle between catchy stoner riffs with haunting melodies and epic texts, rampant proliferating Doom and passages that will move their listeners even against their will. The slow, trance inducing riffs and haunting melodies.
—————————
Thursday, 16.05.2019
Zukunft am Ostkreuz, Garage
Doors 20.00 h
Show 21.00 h
No presale.
Respect and support D.I.Y. shows, thanks!
Presented with respect and love by
DOOM IN BLOOM + Doom Metal Front Zine
and