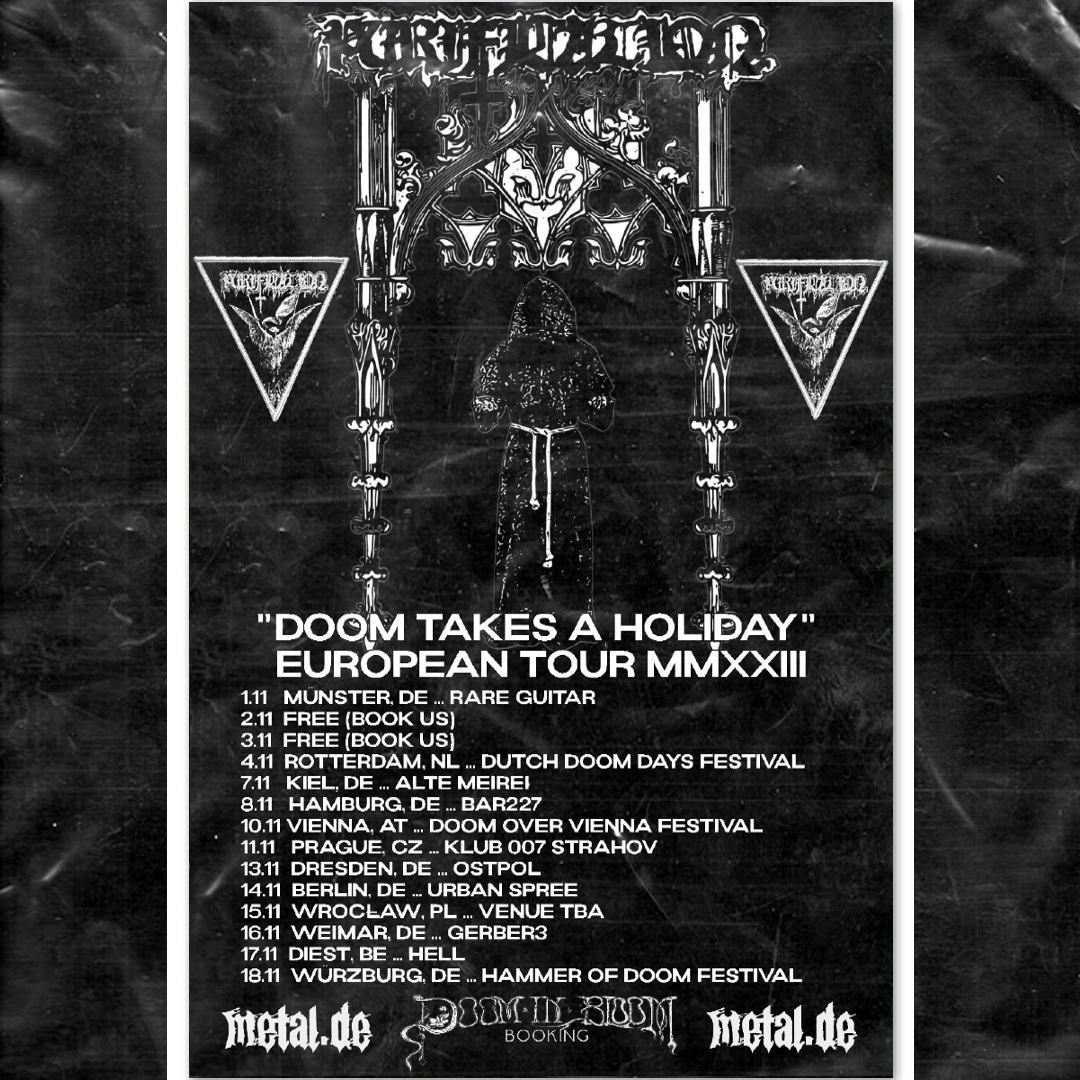 From the bands promo vault:
All Hails To The Arm of Heaven,
The Day of Elphinstone Has Finally Arrived…
The 5th full-length album, "Elphinstone", is available now for digital download and streaming on the Bandcamp platform.
The culmination of almost 2 years of doomed congress, the baleful echoes of the past and present mingle within the fetid air of foreboding incense and loadstone-heavy riffs.
Purification offers this double-LP for the same price as their single LPs, and humbly asks that you, our gnostic arm
of heaven, to spread our new good word in and around our little heavy metal community.
If you happen to reside in Mainland Europe, Purification will be touring to promote "Elphinstone" in several European countries during the month of November:
"DOOM TAKES A HOLIDAY" TOUR MMXXIII
01.11. Münster, DE – Rare Guitar
07.11. Kiel, DE – ALTE MEIREI
08.11. Hamburg, DE – BAR227
11.11. Prague, CZ – KLUB 007 STRAHOV with DANAVA
13.11. Dresden, DE – OSTPOL with PETRIFIED
14.11. Berlin, DE – URBAN SPREE with WITCHTHROAT SERPENT
15.11. Wroclaw, PL – VENUE TBA
16.11. Weimar, DE – WunderBar, GERBER3 with WITCHTHROAT SERPENT
17.11. Deist, BE – HELL