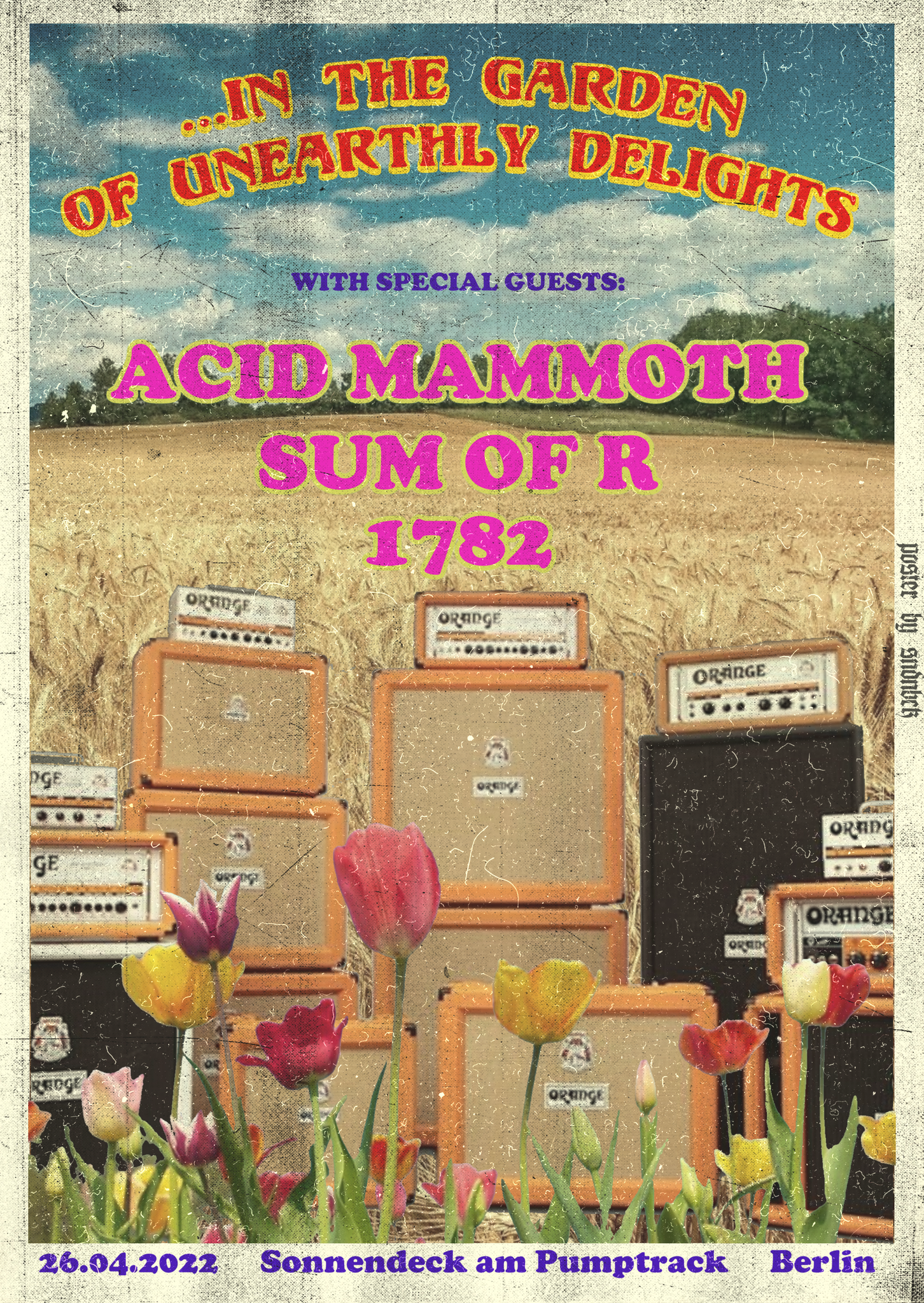 Star of Open Air season celebration with a fine package of all things heavy for you Stoner Doom Hippies. Come out to play!
PLEASE NOTE THIS:
The whole club and music scene want to show solidarity to the people from Ukraine:
We are shocked about the aggressive assault and senseless act of violence against Ukraine and therefore we want to collect & donate money to a charity organisation to help the people of Ukraine at this event.
Also everyone from Ukraine gets free access to this event. We hope that you can enjoy this concert and leave it all behind for a couple of hours.
Acid Mammoth
Stoner Doom – Athens, Greece
Sum of R
Psyched Doom Drone Kraut – CH/FIN
1782
Doom – Sardinia, IT
—————————
Tuesday, 26.04.2022
Sonnendeck am Pumptrack @ 52 Grad e.V., An der Ostbahn 8, 10243 Berlin-Friedrichshain
Near S station Warschauer (walk from there approx. 10 Minutes to Berghain, than south and then straight east crossing Metro store till you can hear the noise. From Ostbahnhof take the north exit and just walk the street "An der Ostbahn" straight east till the end… )
Early Show! Start 18.30 h
End 22:00 h
No presale. Everybody gets in!
Support D.I.Y. shows, thanks!
Presented with respect and love by
52 Grad e.V., DOOM IN BLOOM, Dead Pig Promotions and Heavy Psych Sounds Records