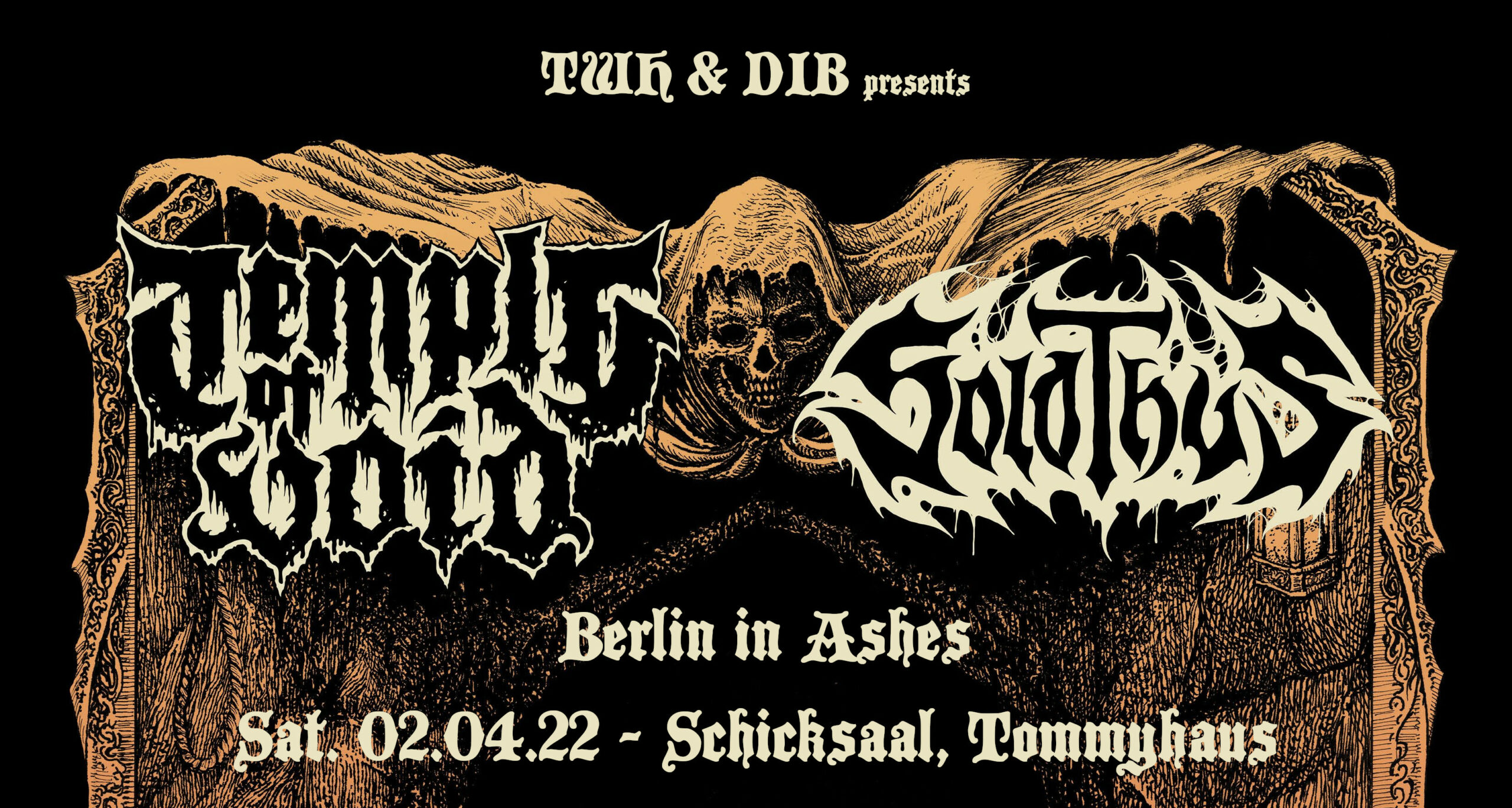 DEATH & DOOM FOR 2022!
Comprising of five musicians who have put in decades of time in the Detroit underground, entered this world with singular focus and methodical execution from the start. The somber sound of early British doom while channeling the energy and devastation of old school American death metal.
Temple of Void are currently writing material for their fourth full-length studio album, which is slated for release in 2022 via Relapse Records.
Latest LP "Realm of Ash and Blood" out 2020 via Shadow Kingdom Records.
First European show ever!
Temple of Void
Death Doom – Detroit, Michigan, USA
Solothus
Death Doom – Turku, FIN
Special guests: Honey Badger
Doom – Berlin
—————————
Sa, 02.04.2022
Schicksaal @ Tommyhaus, Kreuzberg
Show 20.00 h
Support D.I.Y. shows, thanks!
Presented with respect and love by
TWH, DOOM IN BLOOM & Killtown Bookings