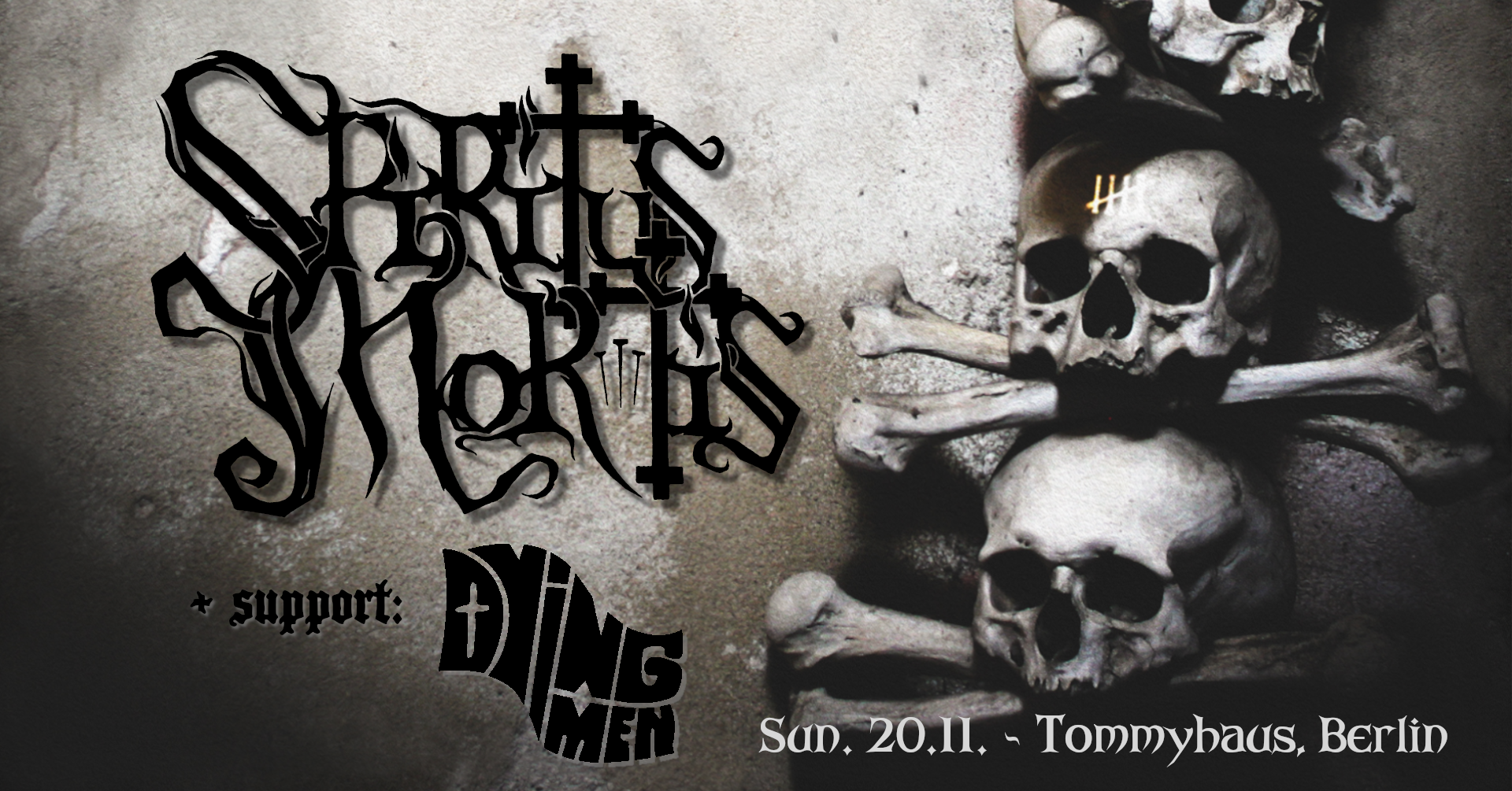 Making Classic Doom great again with Spiritus Mortis, Doom Metal pioneers est. 1986 and
Traditional Doomsters Dying Men from Fürth!
Spiritus Mortis
Heavy Doom – Alavus, Finland
Dying Men
Traditional Doom – Fürth, Germany
—————————
Sunday, 20.11.2022
Tommmyhaus Berlin, Wilhelmstraße 9, 10963 Berlin-Kreuzberg
Doors 18 h, Doom 18:30 h
End approx. 21:00h
(Cheap) Tickets only at the door.
Please respect D.I.Y. and support bands by going to their shows (and buying some Merch). Thanks.
Support D.I.Y. shows, thanks!
Presented with respect and love by
Tommyhaus Crew & DOOM IN BLOOM