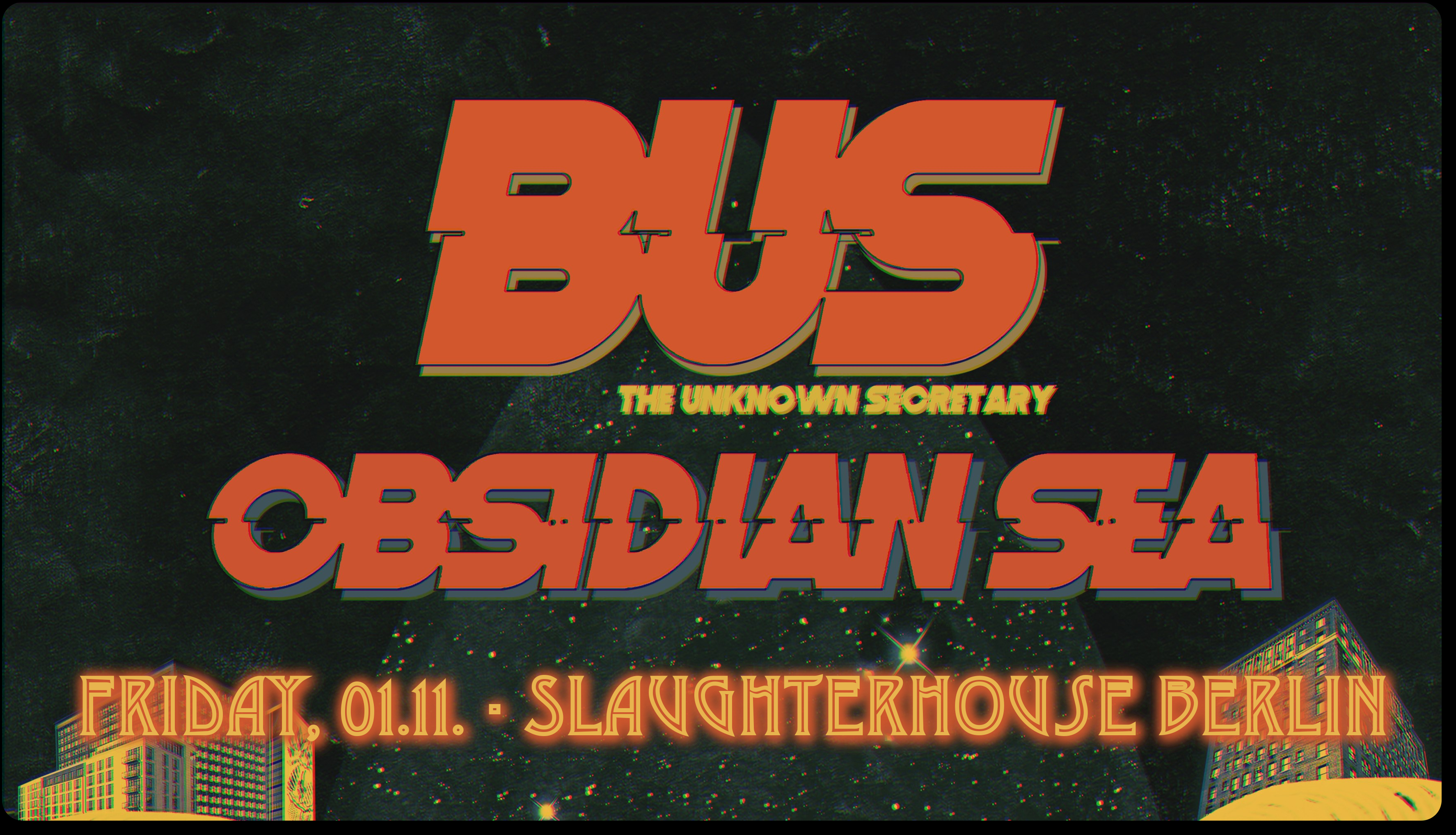 "You Better Come In, You Better Calm Down"!
Stoned Doom Rock Madness with two top notch bands from Greece and Bulgaria. Both combos with new LP's out! Plus danceable and 'eavy Aftershow with DJ Tomsn.
BUS
Heavy Stoner Doom Rock – Athens, Greece
Obsidian Sea
Proto Doom Rock – Sofia, Bulgaria
—————————
Friday, 01.11.2019
Slaughterhouse Berlin, Moabit
Doors 20.30 h
Show 21.30 h
No presale.
Support D.I.Y. shows, thanks!
Presented with respect and love by
+
and