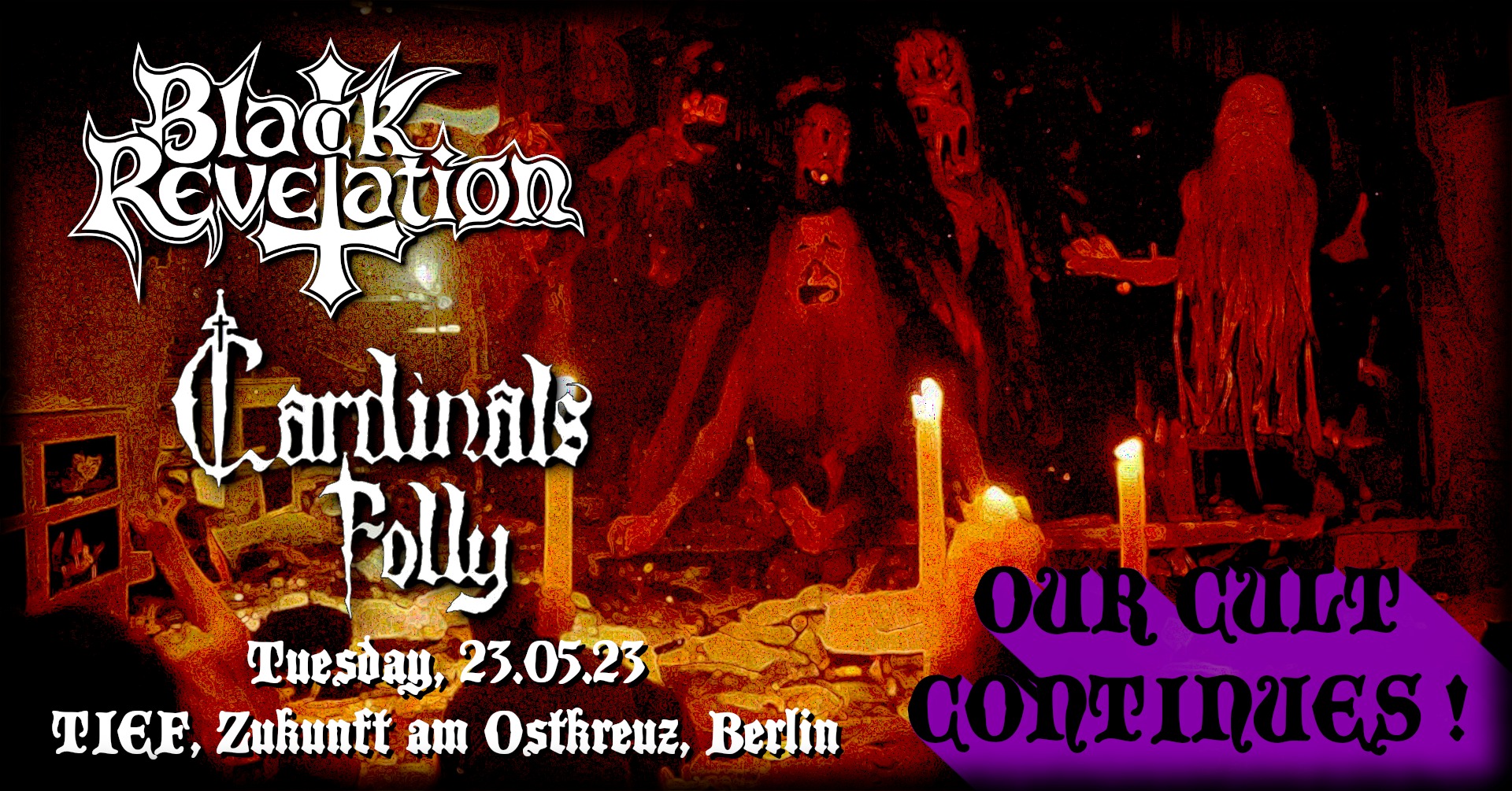 FOREVER BE THY ZUKUNFT DOOMED!
Cardinals Folly
Finnish Heavy Doom, Hellsinki
Black Revelation
Heavy Doom – South West Germoney
—————————
Tuesday, 23.05.2023
TIEF, Zukunft am Ostkreuz, Laskerstr. 5, Berlin-Friedrichshain
Doors 20 h, Start 21 h
Tickets only at the door.
Please respect D.I.Y. and support bands by going to their shows (and buying some Merch). Thanks.
Presented with respect and love by
Zukunft & DOOM IN BLOOM